The Best Christmas Gifts For Him 2020 | Gifting Guide
It's tough isn't it - thinking of that one perfect gift for all the special men in your life. It's never easy, but if you know where to look, you'll find yourself 'adding to cart' more times than you'd probably want to. Be it for your father figure, your significant other, brother or friend, finding the right Christmas present couldn't be more exciting hunnies. Think gorgeous watches, think quirky cufflinks, think self-care products (it's H I G H time we get men taking their skincare more seriously, am I right ladies?)!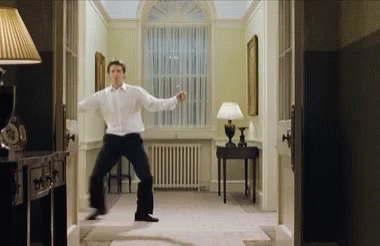 We've got the best gifts for men, all oozing in the perfect balance of personality and daily functionality. Here are the best gifts for all the special men in your life.
Every Man Needs Cufflinks, Like A Child Needs Candy
Simon Kemp needs no introduction. The jeweller maestro hails from a family of British jewellers, and has been making sterling silver and solid (9ct and 18ct) gold cufflinks for more than 25 years. His work boasts of collections housed in the British Museum, London Zoo and House Of Bruar. We're so excited to have him on Goddiva, and we've handpicked his very best. So go on, pick the perfect pair and make your man feel extra special.
Is your man an avid Classic FM follower? Or perhaps he's in school learning the violin? Either or, these are the perfect little Christmas gifts, be it for your father or even your son - all the more intimate if it's the latter's first ever pair! What better way to gift them a solid mark into manhood with some cufflinks?
Carry the Roman Empire right on on your cuffs! These stunning replicas are of an ancient original coin featuring Emperor Hadrian. So, if your man's a history buff or simply someone with an impeccable eye for all-things-vintage, these are the perfect present.
I couldn't help pick one more pair of Simon Kemp cufflings for this gifting guide. I mean, just L O O K at these! They're incredibly badass, yet with a touch of classy and dangerous! They're giving me some MAJOR Ethan-Hunt-Mission-Impossible vibes, but also some delicious James-Bond vibes! They're just perfect, so go on ladies, add. To. CART!
A Timeless Gesture With Tayroc Watches
Watches are the gifts that keep on giving - and with Tayroc's stunning collection of men's watches, you can cherrypick the perfect one... 
The stunning Chronograph Timepiece in all silver with a dash of blue is a great addition to any man's collection.
Go classic this festive season with black. The Tayroc Black 42MM Watch impresses with a genuine Italian black leather strap and a stainless steel dial black face.
This stunning, ELITE Tayroc Gold watch really is a no brainer for Award-Winning-Christmas-Gift-Of-The-Year! Get into his good books (just kidding, we don't need any man's approval!) with this absolute WINNER.
Affordable, Unique And Beautiful Sunglasses To Throw In
I've handpicked a few unique sunglasses from East Village to wrap up this gift guide because they're not just affordable and so beautiful, but they're such great quality too! Throw in a pair along with the more pricey cufflinks and/or watches, and your Christmas stocking is all set!
And there you have it, the perfect gifts for Christmas 2020! Let's make it count darlings, it's been a wild whirlwind!