Get your fashion fix with all the latest news, trending looks, exclusive updates, lifestyle guides and more from Goddiva. Create the perfect copycat look with celebrity style inspo and get ready for the biggest events of the year with our holiday hot takes!
Make sure your big day is the event of the century and say YES to the dress with professional tips, unique ideas and wedding inspiration. Plus all the new drops, sneak peaks and insider info you love.
The Most Iconic Movie & Television Wedding Dresses E. V. E. R.
This lockdown has had us binging every streaming site currently available, and if you're anything like me (a soppy, rom-com-obsessed consumer who still cries watching Disney films), then you've unarguably binged the entire romantic genre to completion...and memory. Star-crossed lovers, whimsical fairytales and extravagant weddings brimming in inevitable drama have served as comfort storytelling during lockdown (a glass of wine naturally present throughout), and our caged imaginations have run riots to combat the woes of quarantine. It's the saviour for us these days, and a source of some credible fashion inspiration, in particularly fantastical wedding gowns. It's time we show some love to their wedding counterparts - and what better way than to inhale some marriage inspo than to take a look at a few of the most iconic wedding gowns from movies and television? 
About Time
Mary was the emblem of 'live-life-to-the-fullest' and a rule-breaker with her beautiful red wedding dress. It's bold, it's striking and it's hella sexy! We love a softer wine alternative too if you're looking for something a little warmer.
Grey's Anatomy
Our two favourite doctors, Arizona and Callie served the regal, traditional wedding look for their big day in chaste white. While Robbins glistened in a Bandeau maxi alternative, Torres opted for a breathtaking, Long Sleeve gown.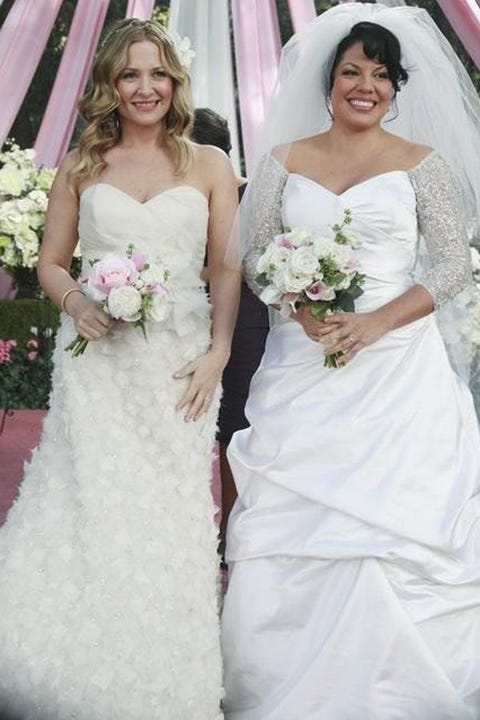 Grey's Anatomy
Yang and Owen really ruined us. While their romance was absolute chaos, Yang's stunning choice of wine in the most simplest detail had us all momentarily forget their problematic relationship.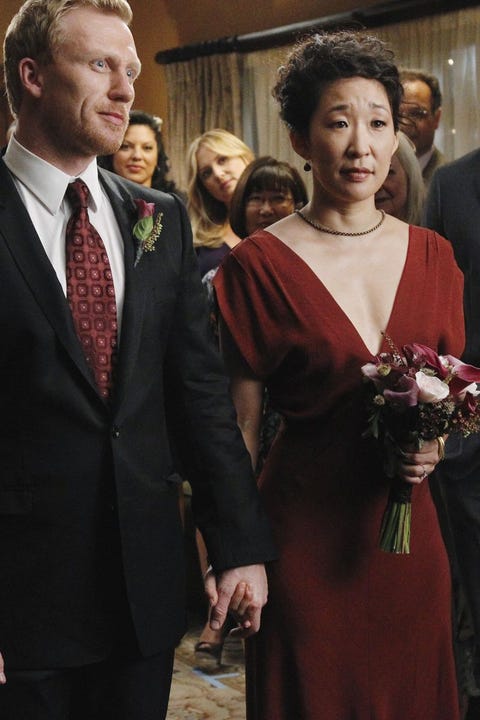 Sex And The City
Miranda Hobbes is my QUEEN. She's fierce, she's independent, she's goal-focused and she's a doting mama bear. Her wedding to Steve (I still think she could've done so much better) was symbolic of her strength; A velvet outfit in mesmerising wine.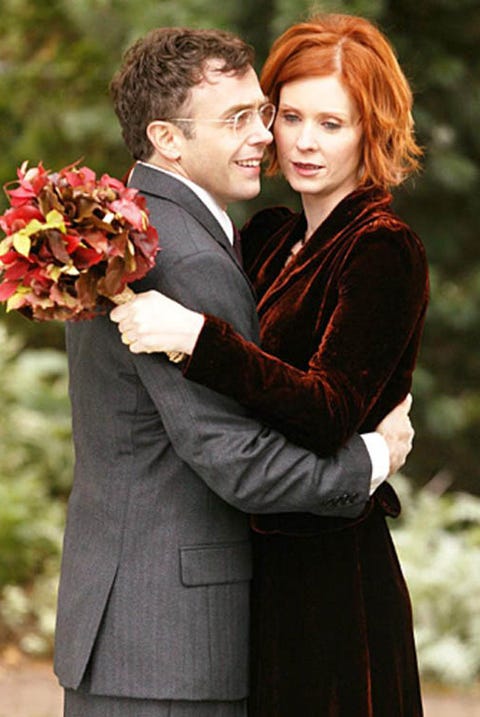 Sex And The City
While Carrie's ICONIC Vivienne Westwood white wedding dress (and subsequent tear-fest), and oversized fascinator will be chapter 1 of Movie Wedding Dresses for time to come, we need a moment for the bridesmaids; Miranda in royal blue, Charlotte in black frill, and Samantha in quirky orange.
My Best Friend's Wedding
Let's ignore Cameron Diaz's exquisite white gown for the woman who stole the big day - Julia in a sultry lavender bridesmaid dress that kept all eyes on her - both wedding guests and viewers alike.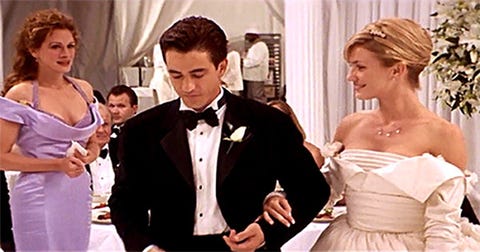 Gossip Girl
Blair Waldorf kept her trendsetting, fashion crown firmly in place with a blue wedding dress - splashing in a statement headband and wonderfully unorthodox earrings.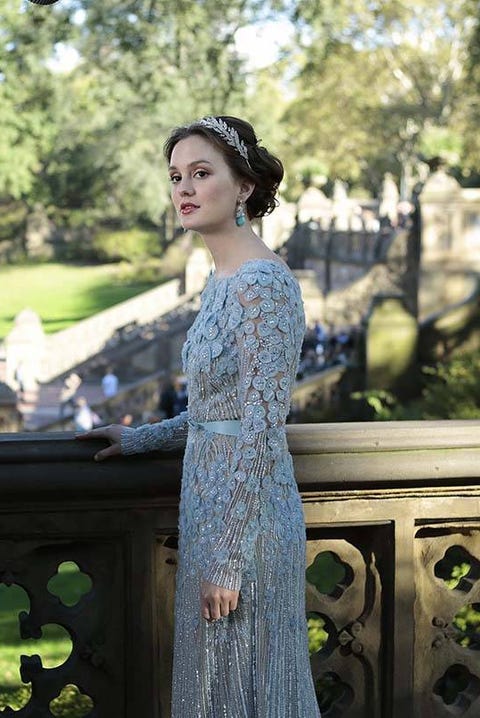 Gossip Girl
Urgh, we LOVE a gold bride. Serena's wedding to Dan was nothing short of a modern NY fairytale - and her shimmering gold dress had us googling Pinterest ideas for our own golden/champagne wedding...minus the drama.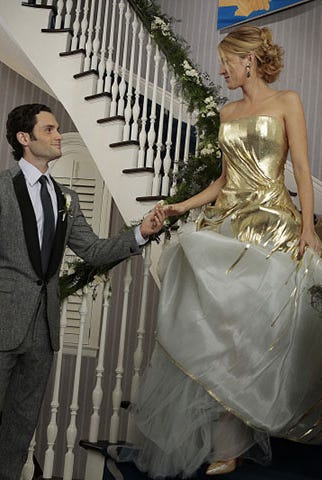 Coming To America
A blush wedding dress is really the one if you're bored of the usual white. Also, note to self: the bigger the gown the better! I mean just LOOK at that fall!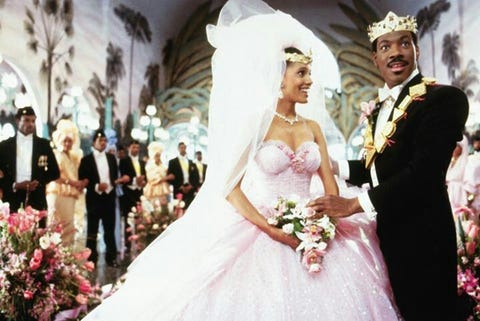 The Vow
This film tugged at my heart strings and momentarily stopped my heart beating. The agony, the SHEER agony this film put me through spoke volumes in listening to the soundtrack for subsequent weeks on a non-stop loop! Paige chose a mini dress in pretty peach for her big day, and can we just say GOALS?