Get your fashion fix with all the latest news, trending looks, exclusive updates, lifestyle guides and more from Goddiva. Create the perfect copycat look with celebrity style inspo and get ready for the biggest events of the year with our holiday hot takes!
Make sure your big day is the event of the century and say YES to the dress with professional tips, unique ideas and wedding inspiration. Plus all the new drops, sneak peaks and insider info you love.
You've Got New Rules: To Dress Like Dua Lipa 7 Days A Week
Dua Lipa is a real-life Bratz doll, and we LOVE to see it! Her clearcut homage to the '90s and early '00s, from her desk-job at the studio to her days off on a yacht has us endlessly screen-shotting all her outfits in a longing effort to emulate.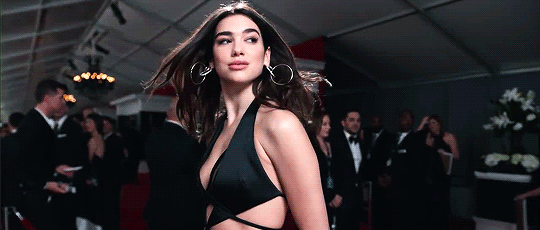 While she's currently our go-to songstress, Dua's quirky, unapologetic style has allowed her to sieze throne as the quintessential fashion icon. Her entire Instagram speaks for itself, and is currently a widespread fashion editorial for her incredibly deft style, with figure-hugging sequin dresses to Hollywood ball gowns and plush casuals - there's no trend left unturned when it comes to the pop-star Queen. Dua's nostalgic tribute to the yesteryears is something we're currently obsessed with, and we couldn't help ourselves! You've got new rules darlings, and it's to start dressing like Dua Lipa - unleash your confidence, get into BOSS-BABE mode and live like the star you are! 
1/7
Dua werks it in silky white Alexander Wang co-ord set for the 62nd Annual GRAMMY Awards. It's the perfect, modern twist on our usual dress-do... and you can level up with a detailed, embellished co-ord that screams Grecian vibes by Goddiva.
Steal The Style: 
2/7
'Florals? For spring? Groundbreaking!' In this case, it is groundbreaking darlings, because florals are the emblem of summer. They're romantic, they're whimsical, and you can work them from day to play, everyday! Get Dua's 2018 MTV Music Awards look for less right here.
Steal The Style: 
3/7
On Wednesdays, we wear pink. And in Dua's case, piping hot pink! Pink is an all-powerful colour that'll clear away cloudy days. Compliment your pink outfit with a statement necklace and hand jewels, and call it a SLAY!
Steal The Style: 
4/7
Jean jackets are like fries, you can't have just one. Luckily Saint A's got the perfect, affordable alternative so you can feel like Dua on your next quick errand out! 
Steal The Style: 
5/7
Dua knows the rules...80% glitter and 20% sparkles when in doubt! Shine like Dua did at the 61st Annual Grammys in an affordable, sequin-skimming alternative.
Steal The Style: 
 6/7
Happiness is the best of leather and faux fur. Leather jackets with the teddy coat touch are what we love to see. We've nabbed a Saint A replica that, we hate to say, looks better than Dua's! (We love you girl, just being honest)! 
Steal The Style: 
7/7
Try to be a rainbow in someone's cloud like Dua. While most of us can't afford this cute UNIQLO x JW Anderson striped sweater, we have the perfect alternative that'll have you shining through the rain.
Steal The Style: